Research

Mermaid is a European network formed to train promising young researchers to describe and control the microbial communities central to the treatment of residual water and the production and distribution of drinking water. The ambition is to strongly establish the emergent discipline of Microbial Resource Management & Engineering, which we define as managing and engineering open microbial communities to attain specific services for the benefit of society and the environment. Through individual research projects and dedicated courses, the Mermaid fellows will develop a unique set of cross-disciplinary skills that will prepare them to become leaders in research and engineering in the water and environment sectors. Mermaid is funded by the Curie initiatives of the European Commission and is coordinated and managed by METLAB researchers.


SandBAR
SandBAR (Strategies and Barriers to avoid the spread of Antibiotic Resistance genes during wastewater treatment) will investigate how plasmids and genes encoding antimicrobial resistance (AMR) spread, persist, or are eliminated from wastewater treatment plants (WWTPs) and how this affects their accessibility to pathogens. We will identify traits of the WWTP microbial communities that promote horizontal gene transfer and the spread of AMR genes. SandBAR will reveal microbial groups and mobile genetic elements that facilitate spread of AMR traits from and to human pathogens, and identify WWTP conditions and configurations that mitigate transfer. SandBAR aims to provide a critical contribution in evaluating the potential burden or mitigation opportunities of wastewater treatment towards AMR dissemination.
In collaboration with: Univ. of Copenhagen (S.J. Sørensen)
Funded by: the Danish council for independent research

P-TransPlant
Horizontal gene transfer (HGT) has played as a crucial role in conferring formidable adaptability to microorganisms under stressful environmental conditions, especially the global proliferation of antibiotic resistance. P-TransPant, aims to open a brand-new horizon for understanding HGT in microbial communities of urban wastewater system and evaluating risk of HGT associated antibiotic resistance dissemination.
Funded via the People Programme (Marie Curie Actions) of the European Union's Seventh Framework Programme (FP7/2007-2013) under REA grant agreement number 609405 (COFUNDPostdocDTU).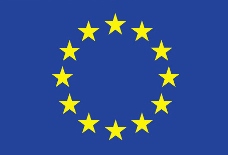 BioCAT
With the BioCAT project, we are seeking for microbes that are able to harvest electrical energy. BioCAT aims to cultivate novel electrogens from different environments using aerobic and anaerobic biocathodes at different poised potential and to discover novel electron transfer pathways using metagenomics and metatranscriptomics.
Funded by: The Novo Nordisk Foundation

Expa-N
The recent discovery of comammox Nitrospira represents a new paradigm in nitrification. Using rapid sand filters as a model system, this project aims to understand the ecology and niche space of nitrifiers, including comammox Nitrospira. This project further aims to develop an understanding of the physiology and metabolism of comammox Nitrospira and the evolutionary history of the comammox pathway using genomic and traditional microbiological methods.
Funded by: The Villum Foundation.